KamiTsuri Overview
Platform: Android / iOS
Genre: Puzzle / RPG
Publisher: Square Enix
Developer: Square Enix
Release Date: Summer 2016 (Japan), TBA (Worldwide)
Official Website: http://www.jp.square-enix.com/kamitsuri/

About KamiTsuri
On 1st August, Square Enix revealed its upcoming mobile RPG/puzzler called "Kamitsuri" which literally translates to "Fishing For Gods". You play as Nami, an apprentice fisherwoman (fishergirl?) who does not catch scrumptious seafood, but gods! Her twin sister Nagi falls in the hands of evil and, together with other god-fishing enthusiasts, she goes on a journey to rescue her.

Not much is known about it at present, but in the trailer, the gameplay seems quite simple: it resembles your typical puzzler wherein you have to connect runes of the same colour. What makes it stand out from other mobile games of the same genre is what its developer refers to as "dramatic" plot, not to mention its adorable characters and visuals, great music, and award-winning voice talents.

Trailer
More Information
Characters
Nami, voiced by Sakura Ayane (Love Live; Psycho-Pass), is the older twin sister of Nagi. She is quite boyish and she hates losing. Even if she's talented, she doesn't like working hard.
Nagi, voiced by Yuuki Kuwahara (High School Fleet; Mahou Shoujo? Naria Girls), is Nami's younger twin sister. She's mild-mannered and polite to everyone. She has been taken away by the ruler of the dark world, Enma.
Momochi, voiced by Shinnosuke Tachibana (Black Butler; Kiba), is the god-fishing instructor of the beginner class in the Fire Kingdom. Because of his Do-S (very sadistic) nature, he is feared by his students.
Enko, voiced by Hiro Shimono (Tokyo Majin; Kaleido Star), is a Shikigami (some folkloric ghost) who dresses up in a monkey costume and roams the god-fishing school in search for women. He's a relentless pervert.
Otohime, voiced by Shizuka Ito (Psycho-Pass; Witchblade), is the princess of the Water Kingdom. Even is she's sharp-tongued, she has a kind heart. She's a sexy character who likes to say erotic stuff.
MangaOne Comic
A short comic has also been published on the Japanese MangaOne app on 1st August. The first chapter talks about what happened between the twin sisters, Nami and Nagi.
Pre-registration and Twitter Campaign
Currently, there is no word about its global release. However, pre-registration for the game is now open for those living in Japan. A maximum of 2,000 Scarlet Stones will be given depending on the number of pre-registrants. You may sign up via LINE or Square Enix Bridge. More information on the link below.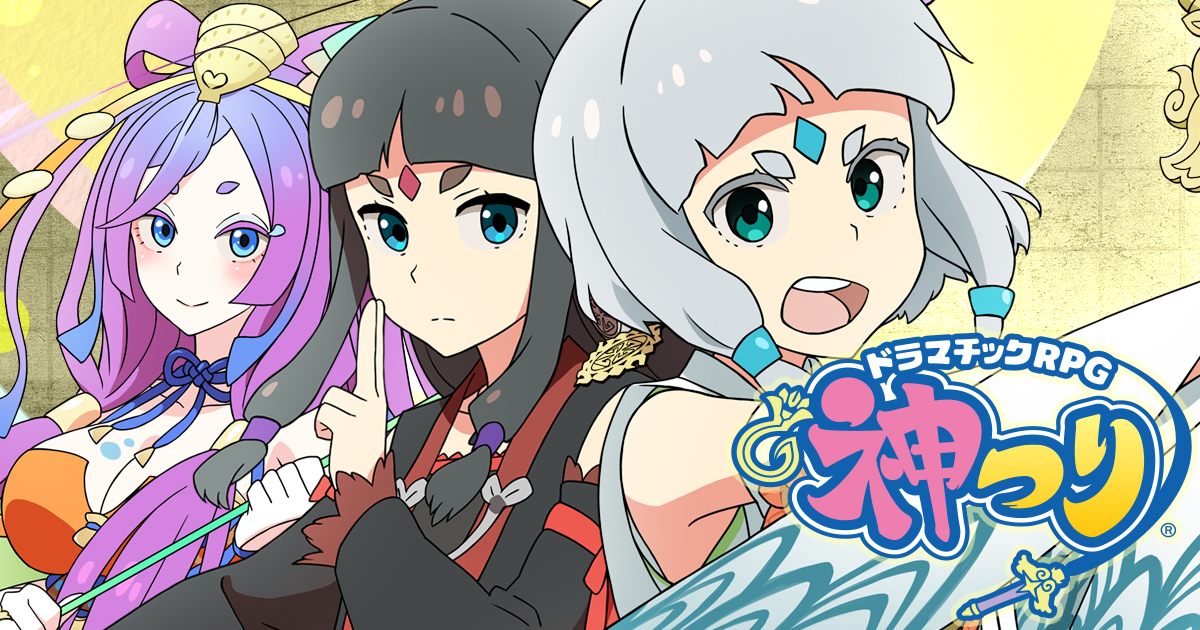 &nbsp

Last Updated: Aug 5, 2016
ABOUT THE CURATOR
MihoOkotoba
The Eternal Otome. An impassioned dreamer who enjoys listening (and singing) to Fallout music while shooting arrows with Vilkas.
Go to curator page >