Overview
Pokemon Go is not the first time Niantic Labs has put out an Augmented Reality game. It is likely thanks to their first app that they were able to deploy as much mapping as possible for Go. Why don't we take a look at how we can use Ingress, Go's big brother, to find ourselves some Pokemon Go locations?

Ingress
I've just recently gotten into playing mobile games on a serious level. A lot of the games require strategy and deciding on whether or not you had the proper loadout to go into battle. Which weapons to take, what armor to equip, and what Pokemon to take with you were serious questions you had to consider before leaving out anywhere.

Two factions known as The Enlightened and The Resistance are fighting over control of inter-dimensional portals leaking Exotic Matter everywhere. The Enlightened are represented by the color green, and The Resistance are represented by blue.
I've only been playing this game for a few days, but it is pretty amazing. I can see why Niantic Labs wanted to branch out.

Using Ingress to Find Pokemon Go Locations
Above is a close-up look of the Ingress map used in the game. This is can be an extremely useful tool in finding locations in Pokemon Go. Each of these portals is a place in Niantic Labs' second game. Every single portal you see is either a gym or Pokestop.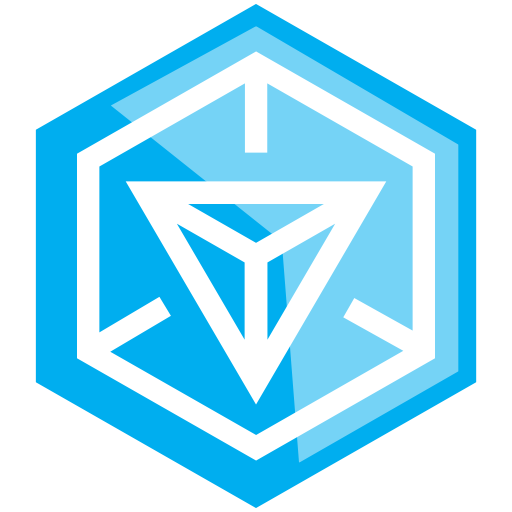 Ingress - Game Reality
The world around you is not what it seems. Our future is at stake and you must choose a side. Join my faction in Ingress - a global game of mystery, intrigue and conquest.
The best thing about the Ingress map is that it can be accessed through a computer on the official Ingress site. Using the link above, sign in and gain access to the map. You can type in your specific location and it will zoom in. From there, simply look left or right on the screen and you can look anywhere nearby for these Portals.

You can use all these Portals to plan out your Pokemon Go adventure, and create a small map of anywhere you want to go. Wherever you find the highest concentration of Portals, you will likely find the highest concentration of Pokestops and/or Gyms.

Final Thoughts
I think I will be planning out my adventures like this from now on. I can scout on ahead and see where the best place for Pokemon will be, and where more players are likely to be.

Does using the Ingress map sound like a good idea? Are you willing to actually map out your adventure before going on it? Let us know in the comments!

The Best Pokemon Go Calculators
Ever want to figure out a Pokemon's CP without wasting candies? Every want to know which Magikarp is the best to evolve to Gyarados?
Pokemon Go IVs as Explained by Professor Oak!
IVs and EVs are special values that competitive Pokemon gamers know by heart. IVs are also in Pokemon Go, and it spells the difference between two Pokemon of the same kind. Learn more about it here!
Pokemon Go Forum at Rocku Talk!
Pokemon Go Forum - RockU Talk
Your FREE communication forum for Pokemon Go. From endless topics to the latest information. Everything you want to know about Pokemon Go can be found here.
&nbsp

Last Updated: Aug 26, 2016
ABOUT THE CURATOR